I've been hearing about these amazing pancakes that only have 2 ingredients and wondered if it could possibly be that easy. If you know me, you know that the easier the recipe, the higher the chance I will actually try to make it.
Technically mine has 4 ingredients since I made it my own, but here's how you make 2 ingredient pancakes:
Ingredients:
1 Medium - Large Banana
2 Eggs
My additions: 15g of semi-sweet chocolate chips and a sprinkle of cinnamon
Directions:
Mash the heck out of the bananas
Add 2 whole eggs and mix well with bananas
Cook on medium heat
MACROS: 25g carbs, 12g protein, 8g fat
MACROS W/ CHOCOLATE: 35g carbs, 12g protein, 12g fat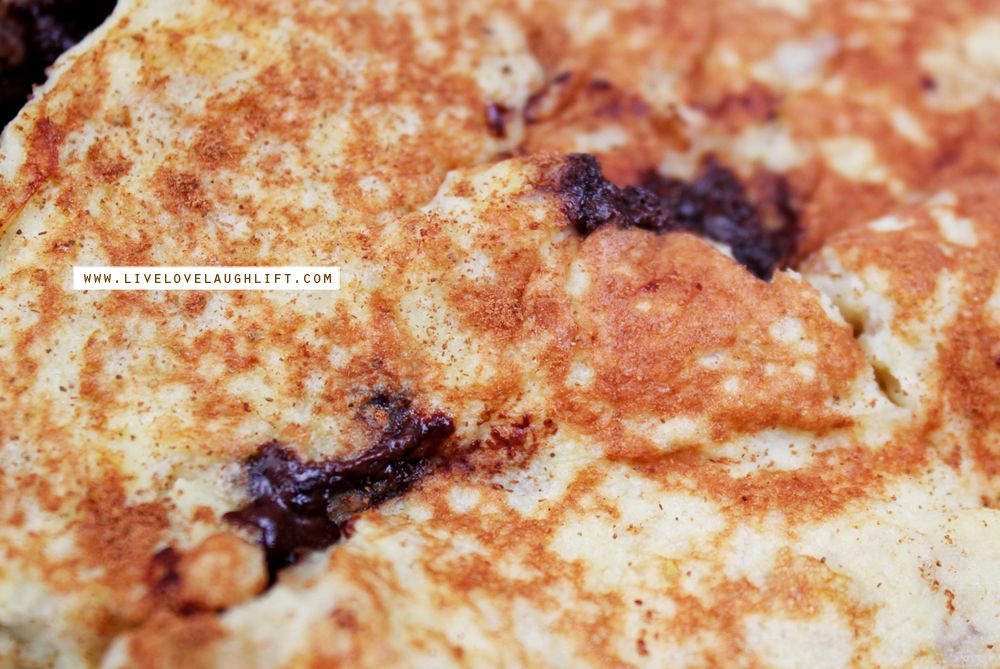 I was curious about what store bought pancake mix would contain so I did a google search for generic pancake mix and it really opened my eyes to know what kind of unnecessary ingredients are included in processed foods today. Whole/real food is definitely the way to go!
Here is the ingredient comparison for home made healthy pancakes vs. store bought pancake mix:
Healthy Pancake Mix: banana + eggs
Store Bought Pancake Mix:
Enriched Bleached Flour (Wheat Flour, Malted Barley Flour, Niacin, Iron, Thiamin Mononitrate, Riboflavin, Folic Acid), Sugar, Dextrose, Baking Powder (Baking Soda, Monocalcium Phosphate, Sodium Aluminum Phosphate), Buttermilk, Partially Hydrogenated Soybean Oil, Contains 2% or Less of: Salt, Potassium Bicarbonate, Calcium Carbonate, Eggs, Corn Starch, Corn Syrup Solids, Colored with Yellow 5 and Red 40, Iron, Niacin, Vitamin B6, Riboflavin, Thiamin Mononitrate, Folic Acid, Vitamin B12.
The best part is, on the box they advertise it to be "a good source of calcium and 6 other vitamins"! So...which pancake would you rather have? :)