I am so excited for this year! There is so much of life to live and on my early morning drive to work today, i was reflecting on how
richly blessed
I am to be surrounded by a loving and supportive group of family + friends. I have a feeling...
2013 is going to be the best year yet!
My girlfriends and I met recently for our
annual Christmas/New Year lunch
where we discuss our fitness desires over bubbletea and deep fried food. A few years back, our resolutions were just to lose weight and I think one of the reasons why we didn't succeed was because it was so vague (like most resolutions are). This year was different, we set specific and realistic goals for everyone and i'll share mine to kick off my 2013 goals list:
GOALS
1)
BIKE 200KM BY APRIL
. My in-laws gifted me with a new bike for Christmas and while I've never been a fan of cardio, biking is one of the activities I actually enjoy. So far I've been taking short + intense fasted rides twice a week... now I just need to figure out what to wear on rainy days, which is almost every day! >__<
2)
VISIBLE ABS BY APRIL
. The abs are there, I can see them when I suck in and flex. Haha! Diet will be extra strict for the next few months to shed the fat covering the abs. Like they say,
abs are made in the kitchen!
3)
DOUBLE THE NUMBERS
. I had to start from the ground up again after 4 months of recovery from my back injury last year. This year, i'm determined to do it right by focusing on form which will hopefully help me double my squat and deadlift numbers by the end of the year.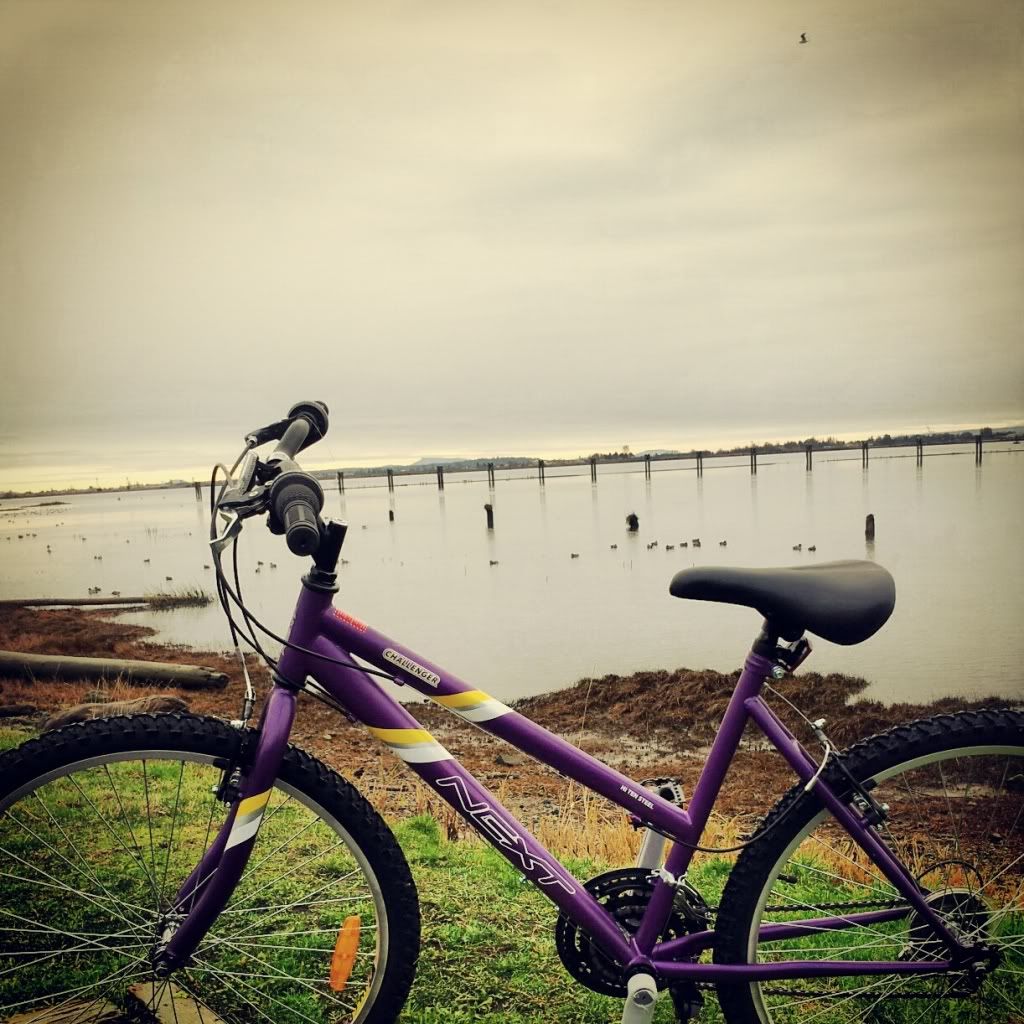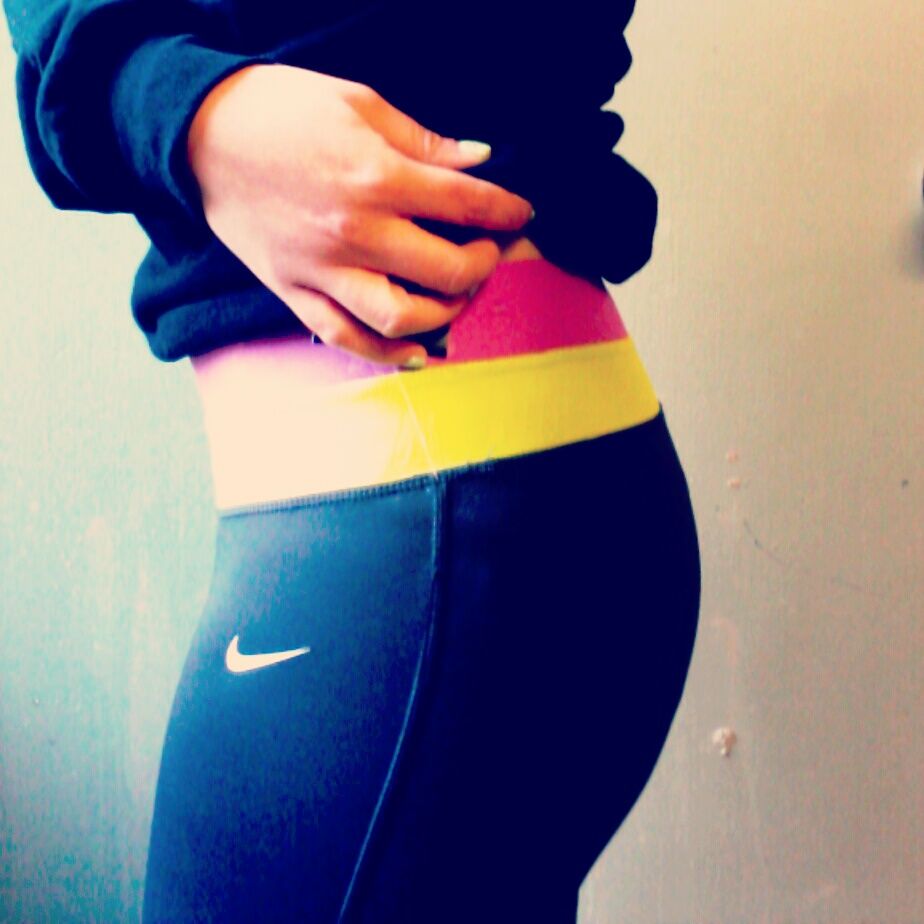 MILESTONES
1)
ONE YEAR!
I'm about a week away from my 1 year anniversary of when I decided to make a change in my lifestyle. I'll be writing about my one year experience soon :)
2)
SHOPPING AT THE KIDS SECTION.
I was so happy when I found the pair of Nike compression pants (pictured) above at
Sport Chek
but was disappointed when I found out I was actually at the kids section. I thought "
there's no way i'll be able to squeeze into these sizes!
" but my girlfriends urged me to give it a try anyway and... they fit! The best part about it is, kids sizes are sometimes half the price of adult sizes and here in Vancouver, you get taxed less for kids items! Win.
3)
NO MORE CHAFFING!
3 years ago, my mother-in-law bought me a pair of jeans that were a size 5/6. I couldn't wear them because they wouldn't go past my thighs so I stuck to my size 9/10
jeans with holes in the thigh area from my thighs rubbing
. I put them in the back of my closet and forgot about them until this past weekend, I decided to dig deeper into my closer to try and see if my old clothes would fit again.... they did! From size 9/10 and chaffing thighs to size 5/6... size 3 this year? I hope so otherwise the 3 pairs of goal jeans I bought would go to waste! :P
What goals have you set for 2013?
What milestones are you celebrating?