It all started with a text message from my sister-in-law...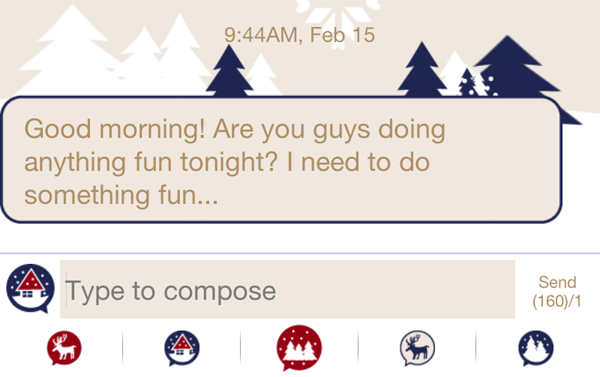 It was an unspoken understanding that this meant "

let's go eat lots of food tonight

", and by lots of food, it usually meant lots of meat. After throwing a few ideas back and forth, we decided that we would get the most bang for our buck at an AYCE restaurant so we chose

Kyo Korean BBQ & Sushi House

which offered all you can eat korean bbq

and

japanese food for only $24.99.

And so it begins...

STAGE 1:

THE FEELING OF PURE ECSTASY

You are beyond delighted at the thought of the variety of delicious food you are about to eat. You are so hungry you feel like you can eat endlessly and are even offended that the food slip only lists 3 rounds.

STAGE 2:

EARLY SIGNS OF REGRET

The food starts to arrive plate by plate and you're starting to get a visual of how much you really ordered.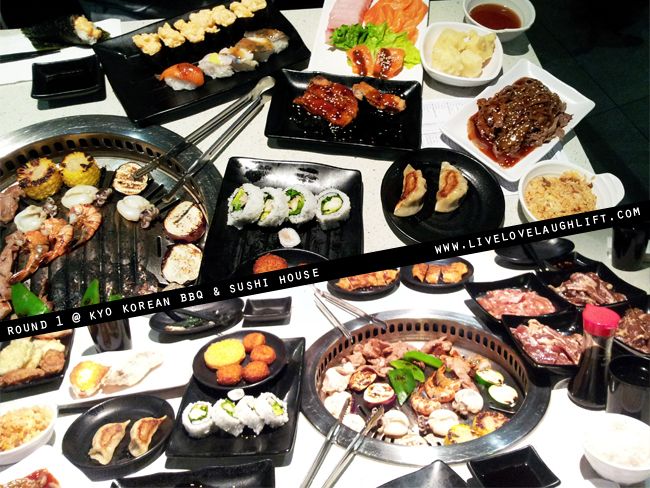 This was our Round 1. If you live in Vancouver, you know that you usually don't get the amount of food you ask for on the slip of paper (Ex. Asking for 10 pcs of sashimi usually means you'll get 5) so we inflated our numbers a little bit to account for this... little did we know, this restaurant is one that actually gives you what you ask for. *gulp*
STAGE 3:

POINTING THE FINGER
In Stage 2, what's yours is mine and what's mine is yours but this time, everyone starts asking "who ordered this?" because if you ordered it, you're responsible for finishing it.
STAGE 4:

"YOU'RE NOT PULLING YOUR WEIGHT"
People slowly start to complain about how full they are and either slow down or stop eating completely. This leads to a few unamused faces, usually belonging to those trying to finish the last 20 pieces of sushi.
At this point you realize that you can't do this alone, it has to be done as a team. You start encouraging each other and making negotiations on how much each person needs to eat to avoid getting charged extra for leaving a noticeable amount of food on the table.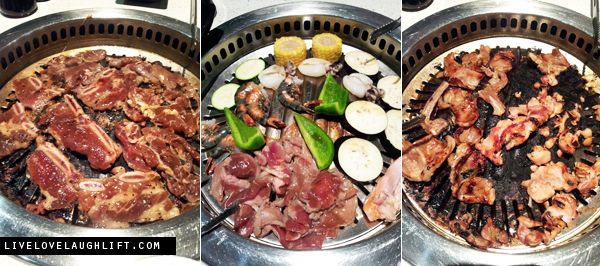 Ideas usually include spreading the food out amongst each others plates, hiding food under a pile of bones, piling plates and hiding food in between each plate, hiding food in your leftover miso soup, pretending food fell on the floor and you can't eat it anymore, etc, etc.
You congratulate each other on a job well done and laugh about the silly strategies that seemed to work as patrons take your plates away. You breath a sigh of relief when you get the bill and see that you weren't charged anything extra for the little that you did leave on the table.
You are so stuffed that it hurts to even laugh and you each vow never to do it again.
REPEAT.