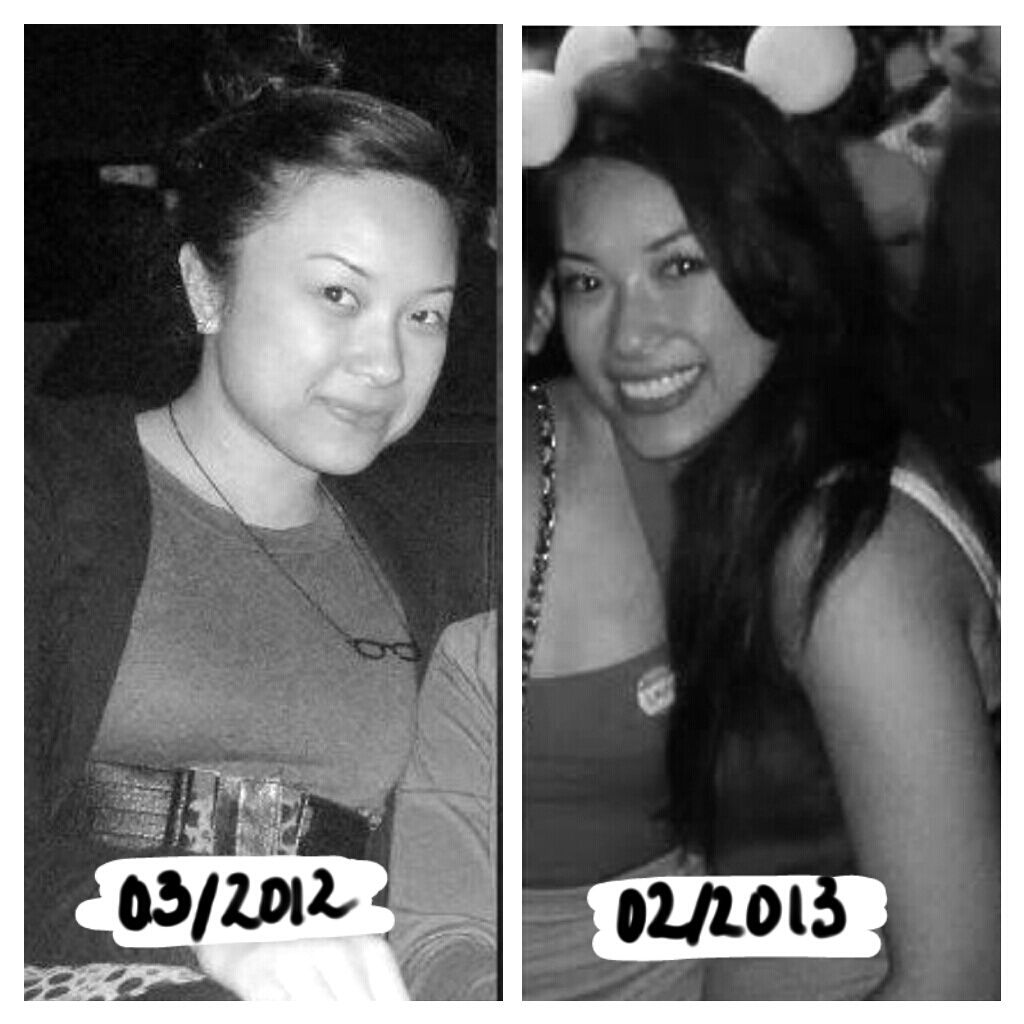 "
I see a more confident Kym on the right
" said a
girlfriend of mine
. I was starting to get more and more comments like this which made me stop to think... was i really lacking that much confidence before? I wasn't really shy or anything, I mean sure...
I turned on the "approve before posting to timeline" feature on facebook so I could screen any unflattering pictures, but doesn't everyone do that?
I realized it wasn't simply because I lost weight that I gained more confidence. Through working out and lifting weights,
I learned not to be afraid
. I learned how to shut out thoughts of fear and just do it, because I will never know if I can or cannot unless I try. This usually happens the moment before I squat my heaviest set, palms sweaty, heart racing, and i'm scared i'm going to
fail and get stuck at the bottom
. I discovered that i am stronger than I thought and I was selling myself short before by lifting neon orange 5 lb dumbbells. I learned that the moment I think or say "
I can't
" is the moment I should be pushing even harder. The weight loss was just a result of what changed inside me... this new zest for life and realization that whatever it is i want to achieve,
I CAN
.
How has fitness changed your life?