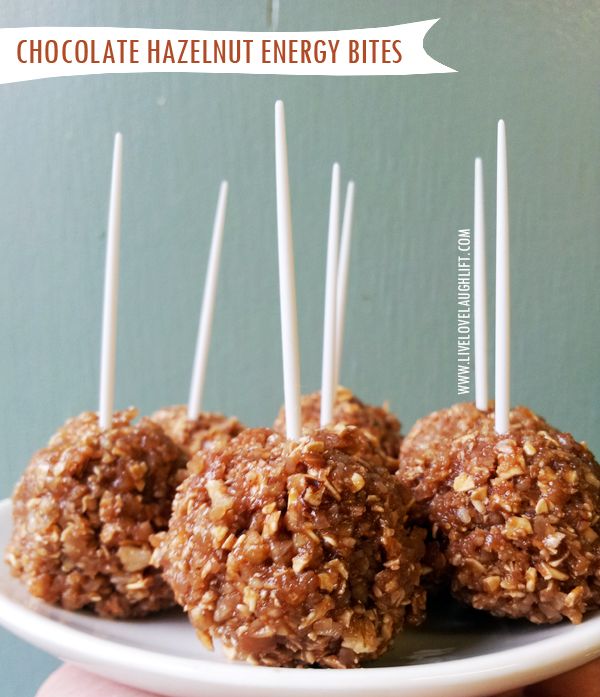 Last week, I blogged about my
new found passion
for cooking and baking and i'm happy to announce that I made my first "big" purchase to help me with prepping meals and making treats. Even though it was only $40, I say "big" because everything in my kitchen is either a necessity or it was gifted! Meet my new Ninja food processor from
Ninja Kitchen
!
Not gonna lie... i picked this over other brands simply because it was called "ninja" :P
As you may or may not know, I have a bit of a weakness for
Nutella
or anything with a chocolate + hazelnut combination so it was only fitting to christen my new toy with hazelnuts. First I made Banana Hazelnut Brownies (check 'em out
here
) but since I had leftover crushed hazelnuts, I decided to experiment and make energy bites!
Ingredients:
1/2 cup ground (peeled) hazelnuts
70ml maple syrup or honey
1 cup uncooked oats
1/4 cup semi sweet chocolate chips (melted)
2 tbsp unsweetened shredded coconut

Directions:
Peel
hazelnuts
(click here for a quick + easy way to peel hazelnuts!)
Use
food processor to ground hazelnuts
Add the rest of your ingredients and ground
Once you've got a sticky enough consistency, roll them into balls
Refrigerate for at least 2 hrs
Enjoy!
Makes about 13-15 balls, depending on how big or small you make them.
MACROS PER BALL:
14g carbs, 5g fat
I'm in love with these balls.
Not only do they take less than 10 minutes to make (after you've peeled all the hazelnuts), they're great for packing on the go, satisfying any sweet cravings, AND they remind me of Ferrero Rocher... minus the crunchy exterior and fudgey interior. *mmMmm*
Ferrero Rocher
..................