A month ago, my sister-in-law told me she was planning to throw a surprise birthday party for my brother's 30th birthday. I volunteered to
make
dessert. Yes, make! Normally, i would just buy a pie at the grocery store or a tub of ice cream whenever I had to bring something to a potluck but somehow the the
Wilton Decorating Classes
I was taking at
Michaels
gave me an extra kick of courage.
The cake itself came out great, the pictures for my concept printed out nicely, but the icing on the cake did not turn out to be the "icing on the cake". This was my first time making frosting from scratch and I tried to be the hero a.k.a the sugar police and cut the recipe for sugar in half. Anyone who bakes often knows that in order to get the right texture for frosting (the traditional, not-so-healthy way), you do need
that much
icing sugar. Whoopsies.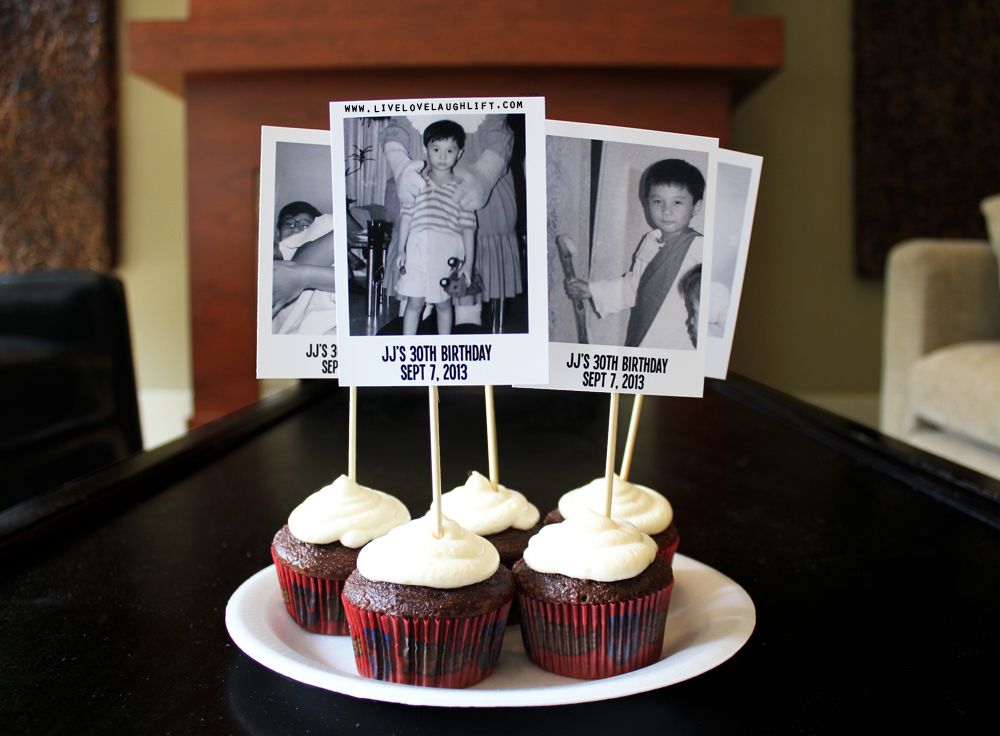 The baking process reminds me a lot about fitness...
HARD WORK IS A MUST
I don't have one of those fancy KitchenAid mixers so having to beat something for several minutes can get pretty tiring. I was beating egg whites for meringue one day and got tired and lazy so i didn't beat it long enough... needless to say, the end result wasn't good. In fitness, you get results from hard work, not from dilly-dallying, prancercising, or just working out once in a blue moon when you have time.
PATIENCE IS KEY
Baking is fun but having to wait an hour to dive into your creation is not so fun. I've been on this journey for a year and a half now and i'm not yet where I want to be. It used to bother me that I didn't get the same results as those jaw dropping 12 week transformation photos plastered all over the internet but i've come to accept that (long lasting) results take time, but the wait is worth it.
THERE IS A SCIENCE BEHIND THINGS
There's a reason why you need the right ratio of wet ingredients to dry ingredients, why you need to bake your creation for a certain time at a certain temperature... just like how drinking plenty of water is important and how you need to hit it hard at the gym but you need to rest as well and how with the right combination of macros, you can expect results.
SHORTCUTS WONT YIELD THE SAME RESULTS
You can't eliminate a key ingredient from a recipe and expect the same results... just like you can't skip out on working out and expect to wake up one day with your dream body.
QUALITY > QUANTITY
1 proper squat is better than 10 half squats, 1 proper push-up is more effective than 10 half push-ups... 1 bite of a chocolatey, gooey, and moist brownie is better than eating 10 dry, bland brownies.
PLANNING AHEAD HELPS ELIMINATE MISTAKES I chose to make my icing 30 minutes before the party was going to start so I didn't have enough time to leave, buy more icing sugar, and adjust the recipe. Likewise, planning ahead with your meals will eliminate having to buy something you shouldn't be eating just because it's the closest thing to your office and you are starving.
Baking disasters will happen (i have ruined 3 ingredient cookies before), just as things won't always go right with your fitness journey... but keep at it and you will get delicious results! :D
Have you had baking disasters before?