I'm a big fan of dessert.
Cakes, cookies, brownies, dessert drinks... if it's sweet, i probably love it. Today, i made an awesome japanese cotton cheesecake (aka cheesecake souffl
é
) using
my friend's recipe
. It's awesome not just because of the taste and texture but also the fact that it only has THREE ingredients (!)... but more on that later.
If you told me that in order to lose weight, i'd have to stop eating sweets, i would forget losing weight and choose desserts instead. I've tried many methods in the past - restricting my meals to fist sized portions, eating 6 meals a day, cutting out rice, skipping out on sweets and junk foods in general... needless to say, none of those methods worked for me. I hesitated sharing about IIFYM in the past because I was afraid it'd just be another method i would give up on but a year and a half later, i'm still doing it and loving it!
WHAT IS IIFYM?
Many people who have heard of "If It Fits Your Macros" think it's a fad diet, or better yet, an excuse to eat pop tarts and other "unclean" foods. IIFYM is a method, much like counting calories is... but instead of calories, the macronutrients (carbs, protein, fat) is what's being tracked to ensure you're eating enough to fuel yourself for the day.
WHAT CAN YOU EAT?
Essentially anything... as long as it fits your macros. Even then, i still try to eat 80% whole foods (with a good amount of fiber) and the other 20% in desserts! For example, my day consisted of turkey meatballs, fried eggs, asparagus, rice, oatmeal, and.... that amazing cheesecake souffl
é
i mentioned above. (we'll talk more about the cheesecake later, don't worry)
HOW DO I FIND OUT WHAT MY FOODS MACROS ARE?
Google is your bestfriend. If you type "(insert food) nutrition", it will usually show you all the nutrition facts on the right side of the page on the search results. It'll also be helpful to have a scale to weigh your food so you know exactly how much of it you're eating which will allow you to calculate your macros more accurately.
HOW DO I FIND OUT WHAT MY MACROS SHOULD BE?
There are lots of good websites with information on how to do this - you can start with websites like
rippedbody.jp
or
iifym.com
.
HOW DO I TRACK MY MACROS?
I used to do it on paper and add the numbers up that way but nowadays, i use Excel as you can set it up so the numbers add up automatically and you can keep a "directory" of foods you usually eat so it's easy to input. There are also websites like
myfitnesspal
or
calorieking
that many people use!
Now about that cheesecake...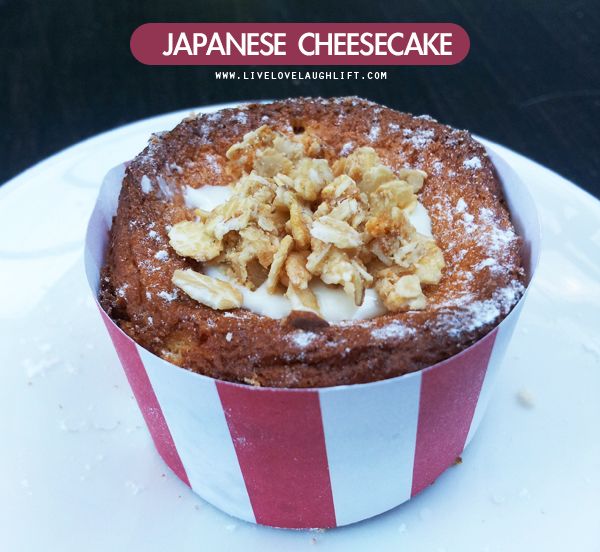 It's exactly how you'd imagine a cheesecake + a souffle would taste together... light, not too sweet, the perfect cheese to cake ratio. Check out
my friends YouTube video
for this easy recipe! Hers was a full cake but I decided to do mini's for my version.
MACROS per mini cheesecake souffle: 6g carbs, 6g fat, 3g protein
*the macros do not include the extra melted white chocolate + granola bits i added on top. Feel free to get creative with your toppings.. though the cake alone tastes great already!
Some people argue that eating whole foods is the way to go while others argue that your body can't tell the difference between "clean" food and processed food, it only detects the macronutrient value of it. As always, there isn't one right answer or one method that will work for everyone - choose what works for you!