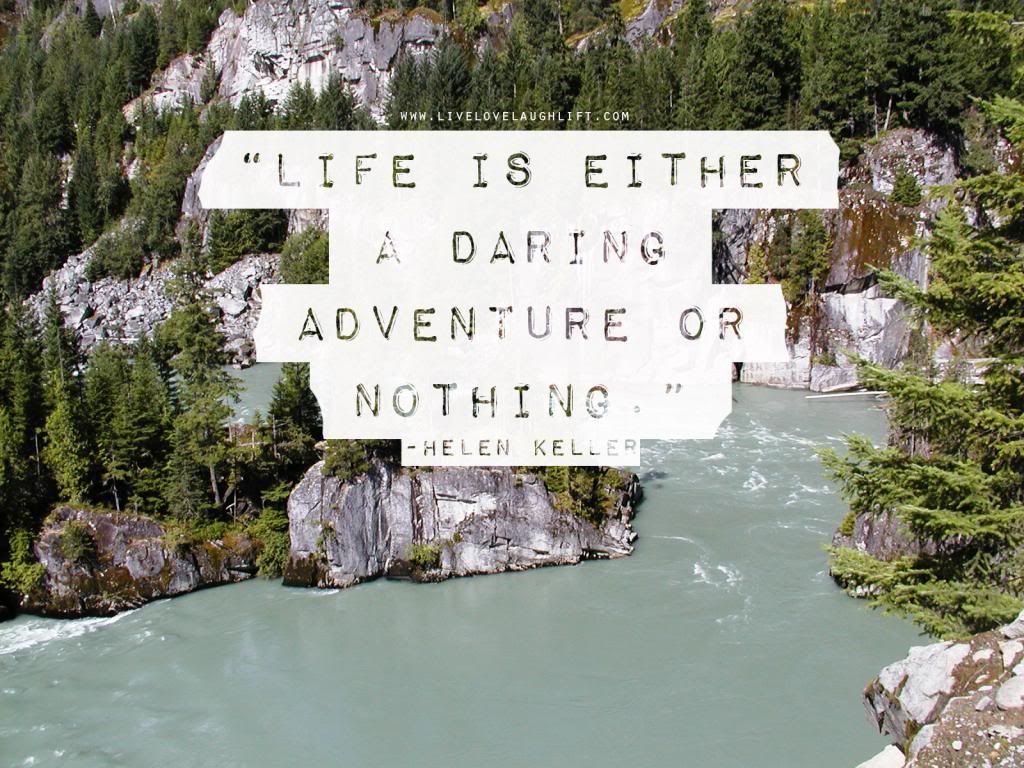 Last weekend, my friends and i made the drive up to Squamish, BC to go white water rafting with Canadian Outback Adventures. Stinky wetsuits aside, it was the best and most memorable experience of my summer! Some moments during the ride I was just speechless, amazed at God's creation... I couldn't wipe the smile off my face and the smile got bigger each time we would approach a huge wave. I did have to tone the smiling down a bit after drinking a good amount of water from the waves. :P
We were instructed to paddle but most times, we were just paddling the air.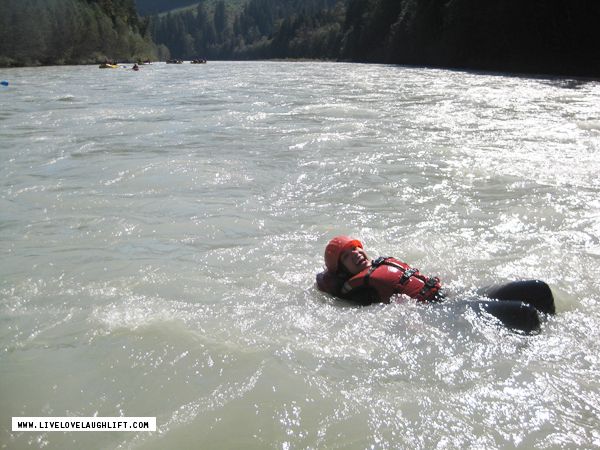 I jumped at the chance to jump in and swim during calm parts of the route, it was fun for about....5 seconds... then you realize the water is about 5 degrees.
I'm glad I volunteered to be in the front! As weird as it sounds, getting the hardest hit of each wave was kind of fun. You can't see me in this pic as I'm in the wave!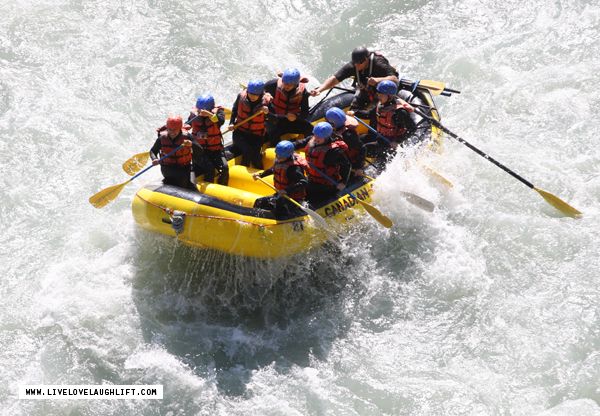 Probably my favorite picture of the day. Look how happy I am!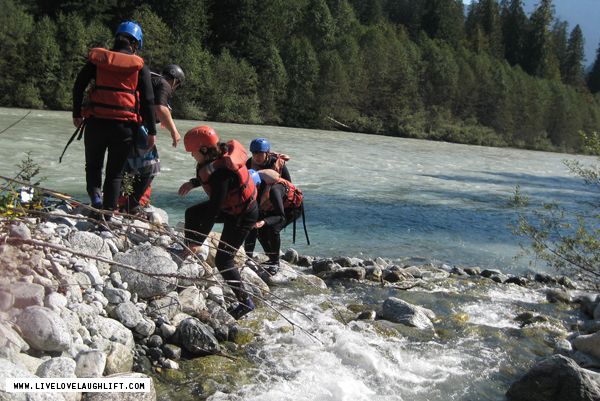 Our guide made a pit stop at a creek where we were able to drink the purest water around. The water leading to the river was so clear and tasted so clean! Had I known we were going to make this stop, I would have brought some of that water back in empty bottles and sold them for $60,000 each.
We passed by an area that was surrounded by Lichens aka "Old Man's Beard". The light green things hanging off the tree are indicators of the quality of air... you definitely won't find this in the city! Our guide told us to take a deep breath and we could definitely feel/smell the difference.
One last smile for the camera :D
I'm a city girl through and through but once in a while, it's a great feeling to get away from the hustle + bustle, the bright lights, and the crazy drivers. Sometimes the best adventures are experienced in places where you get dirty and where you are out of your comfort zone, having to do things like pee in the bushes on the side of the road. I can't wait to do this again next year!
Would you go white water rafting?