Hiking in zero degree weather? Why not! Yesterday, my husband and I decided to do something new to get out of the house. Since we both work from home, we spend most of the week cooped up inside and rarely get to enjoy the outdoors away from the city. We decided on Capilano Canyon since the website mentioned many things to see along the hike, including the Cleveland Dam and a salmon hatchery. But really, the main reason we picked it was because it was labeled "easy" :P
"...one of Vancouver's main sources of drinking water and the area to the north of the dam is off limits to people."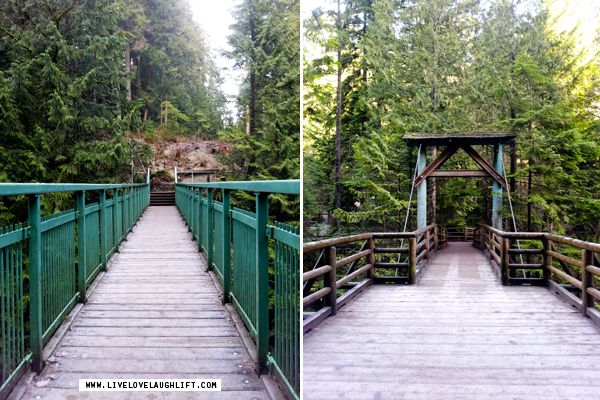 There were very few people around which was nice and quite a change from hiking in the summer where trails are packed with hikers and tourists. In the beginning, I did get paranoid though. There was nobody around except for a lone "hiker" in front of us, not dressed in hiking gear, and........ hiking backwards, facing us. I started thinking about all the hiking tragedies in the news last year and one particular one that I read about just that morning. As my imagination starts to run wild, the mystery backwards hiker disappears into the woods and we see more people ahead of us. Phewwwwf!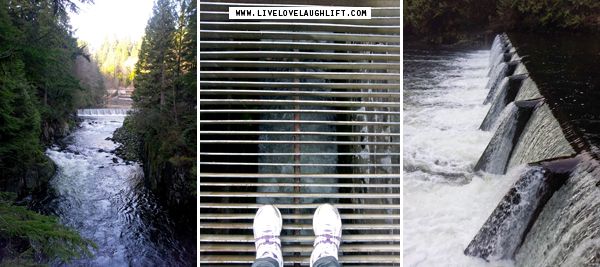 At the salmon hatchery - admission is free and there are picnic tables around... a nice place to take a break in the middle of your hike.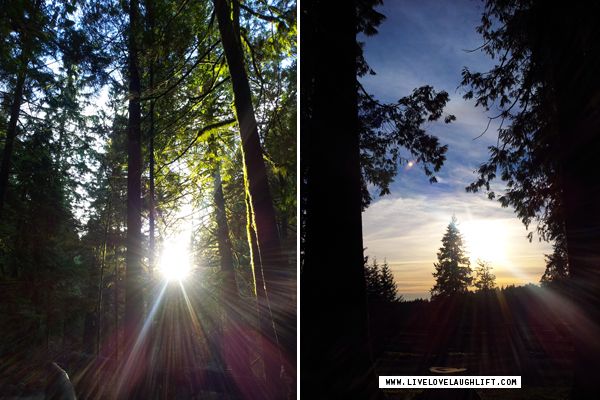 After an hour and a half, we were back to where we started. It was still too early to catch the sunset but we got great views of the mountains and the sun peeking through the trees. I hurried back to the car as my milk tea with pearls was waiting for me for the hour drive back home.
I realized that we are so blessed to have access to all of this - fresh air, hiking trails, tall trees, mountains, lakes, and more - that we should take advantage of it more often. Here's to more outdoor activities in 2014!
What would you like to do more of in 2014?